What is a self service kiosk?
A self-service kiosk is an interactive tablet or touchscreen computer that allows customers to access information or services without interacting directly with a person. Self-service kiosks enable businesses to scale operations more quickly and efficiently while also lowering costs. Visitors can perform self-service activities without waiting for employee assistance, allowing employees to focus on tasks that add more value to customers or benefit from face-to-face interaction. You can also purchase the self service kiosk malaysia here.
How does a self service kiosk work?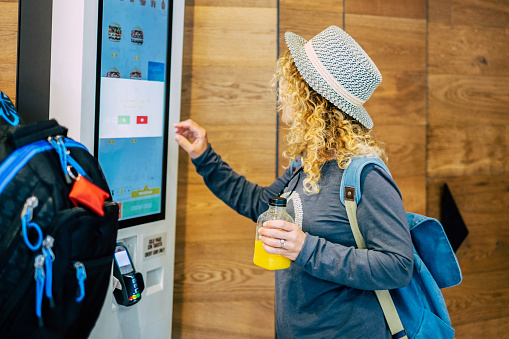 To provide a good customer experience, interactive self-service kiosks must have both hardware and software components that work together. A kiosk is a touchscreen computer or, increasingly, a tablet enclosed in a physical enclosure designed to prevent tampering, damage, or theft. Because of their low cost, ease of use, and consistent quality, iPads are the most popular tablets for kiosk use, but Android and Windows tablets, such as the Microsoft Surface line, are also used for a variety of reasons. Thermal printers and card readers, for example, may be required to enable specific functionality.
Kiosk software is typically used to restrict the device to a single app or programme. Most kiosk interfaces are built as web pages and displayed in a specialized kiosk browser. While it may be tempting to seek a complete "turn-key" solution that includes both hardware and software, doing so frequently results in compromises because you are limited to the offerings of a single provider for both the hardware and software portions of the project. Sourcing kiosk software and hardware separately gives you more flexibility in selecting each piece, allowing you to find the best solution for your project.
How are self service kiosks used?
Ordering and self checkout
Customers can place and pay for their orders at a self- service station. Present consistent cross-sell and up-sell promotions, track and manage sales, and reduce line length.
Customer check-in and queue management
Check-in kiosks can screen visitors, track who needs to be seen next, automatically notify relevant staff members, and help manage wait times.
Product info
Allow customers to browse and buy items that may not be in stock due to space or inventory constraints. Scan physical items to get an instant price quote.
Customer registration and loyalty
Gather customer information in order to create a mailing list or a marketing campaign. Using a kiosk to track repeat visits, you can easily reward and incentivize your biggest clients.
Directories
Big buildings and corporate campuses can be difficult to navigate for visitors. Visitors can use tablet kiosks as interactive directories, looking up the location of specific offices or accessing maps and directions.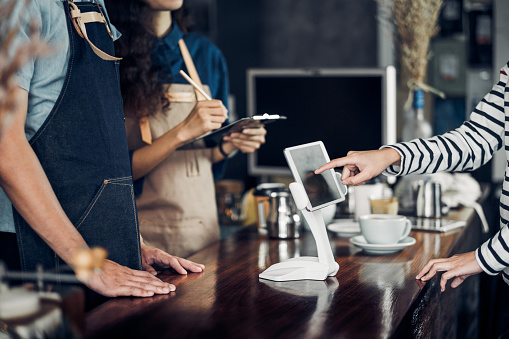 People who pass by and notice your kiosk will not use it unless they understand why it is there. Custom signage can help you quickly communicate your purpose and attract visitors to your kiosk. Make sure your signage is targeting the right people by creating a tone using images, colours, fonts, and language that would appeal to that audience. Advertise your self-service options in your marketing materials, website, and mailing list to attract visitors who would otherwise be hesitant to visit a location in person.…